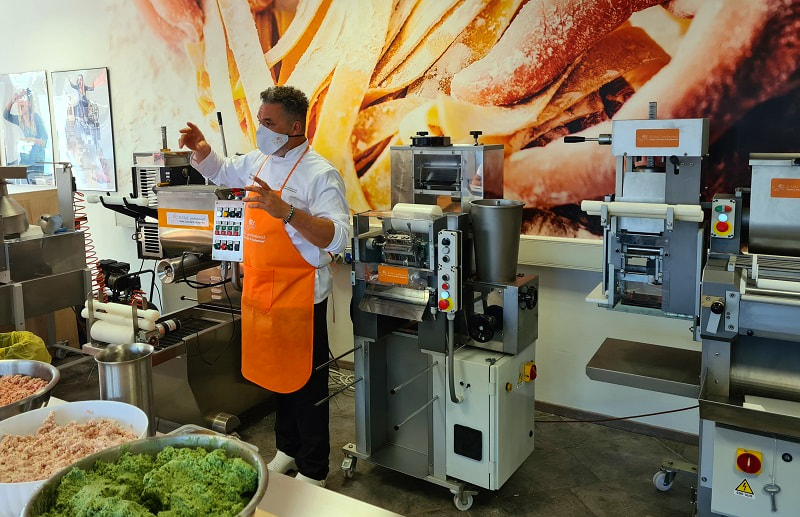 Topics covered in the course for pasta makers
Fresh pasta, dried pasta, gluten-free pasta, organic pasta, gnocchi di patate, pasta shapes and fillings, the pasteurisation of pasta, cooking pasta, flour for pasta. The course for pasta makers includes practical tests and processing using soft wheat and semolina flour, and the production of long, short, and filled pasta, along with regional variations.

We also cover the use of fresh pasta machines and what it takes to open a pasta factory.
Who should take the pasta maker course?
The pasta maker course is open to everyone and is aimed at pasta factories, restaurants, delicatessens, farmhouses, canteens, snack bars, but above all, newbies in the sector who wish to start a career in the world of pasta, with the aim of opening a pasta factory and offering quality products and excellent service to their customers.
Are you coming from far away?
We have a special arrangement with a hotel a stone's throw from the workshop, to accommodate all those who don't live nearby.