Fresh pasta HACCP: guidelines for pasta factories
31 October 2021 | 4 minutes of reading
Being in line with the HACCP legislation and obtaining the HACCP certification of fresh pasta is a fundamental step to open an artisanal or industrial pasta factory for the production of fresh, dry or gluten-free pasta.
Based on the type of pasta produced, it is necessary to meet very specific requirements that have been indicated in the HACCP legislation for fresh pasta.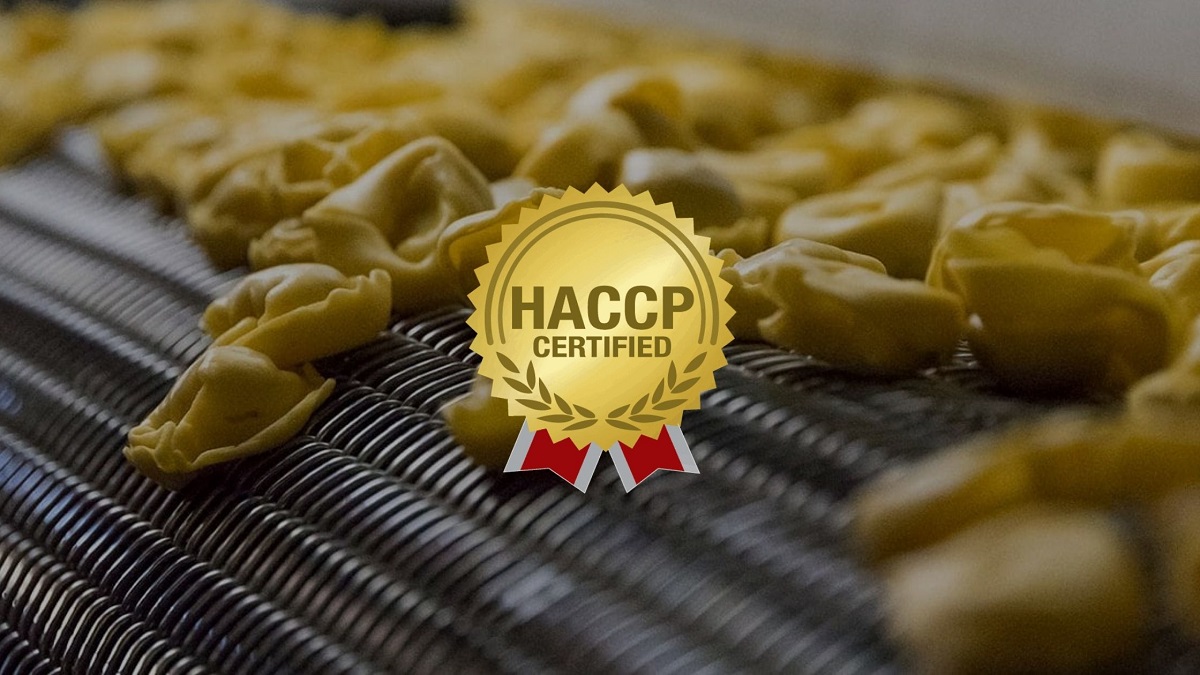 All directives and guidelines are indicated in the "Hygiene Package" which consists of four community regulations (852/2004, 853/2004, 854/2004, 882/2004) which together to regulation 178/2002 they deepen and clarify the issues of food safety within the community.
The objective of the HACCP rules for fresh pasta is to guarantee a high level of protection of the health of people and of consumers' interests with the strengthening of controls on the entire food supply chain "From Farm to Fork".
There are many critical points in an artisan fresh pasta laboratory where to pay attention to the time of analysis and evaluation through the HACCP system the use of different ingredients that are potentially exposed to microbiological contamination.
In case you are talking about fresh pasta stuffed with meat it is necessary to refer to Presidential Decree 187/2001 as this product is one of the special pasta dishes, which must meet specific requirements:
Dry pasta: prepared exclusively with durum wheat semolina and water
Fresh pasta: stabilized and may contain soft wheat flours with the addition of any other food ingredients
Egg pasta: for each kilogram (kg) of semolina it must contain at least four whole chicken eggs
Fresh filled pasta to be sold loose must be stored, during all stages from production to sale, at a temperature not exceeding +4°C, with a tolerance of 3°C during transport and 2°C in the other phases.
The transport of fresh pasta must take place in special packaging that are not intended for the final consumer, these guarantee protection from external agents. In the case of prepackaged fresh filled pasta, the maximum humidity must not be less than 24% and a free water activity between 0.92 and 0.97. The maximum temperature of storage of fresh filled pasta is of +4°C, with a tolerance of 2°C.
The filling (meats) for ravioli and fresh pasta must be prepared in a dedicated area or in different processing times compared to other preparation activities. The meats must be cleaned of excess fats, residues of tendons and nerves, in addition, two separate cutting boards must be used for poultry, rabbit (chicken) and other types of meat (beef, pork).
The eggs used for the production of fresh egg pasta must be checked before use, eliminating all those with cracked or soiled shells, moreover the eggs must be prepared in a dedicated area or in a separate phase compared to other processes of pasta processing. The staff in charge must wear the appropriate clothing (apron, bib, etc.) and must also wash their hands thoroughly after shelling and preparing the eggs.
All these HACCP procedures must be included in the HACCP self-control manual of the fresh pasta laboratory and all the required procedures must be performed by the relevant legislation (Legislative Decree 155/97 and EC Reg. 852/2004).
With regard to HACCP training, it is important that all staff receive adequate training based on the role and task carried out within the pasta factory, following HACCP training courses for food handling workers, while for those in charge of the production cycle it is necessary to carry out a HACCP training course for managers of the food industry.
If you are thinking of opening a pasta factory and want to start off on the right foot, do not hesitate to contact us! For over 40 years we have been providing machinery, equipment, training and consultancy to open a pasta factory.
Articles that may interest you