Pasta Food Delivery: how to introduce it in the take away pasta factory
09 April 2020 | 4 minutes of reading
Pasta Delivery: how can I introduce pasta food delivery to my artisan pasta factory or take away?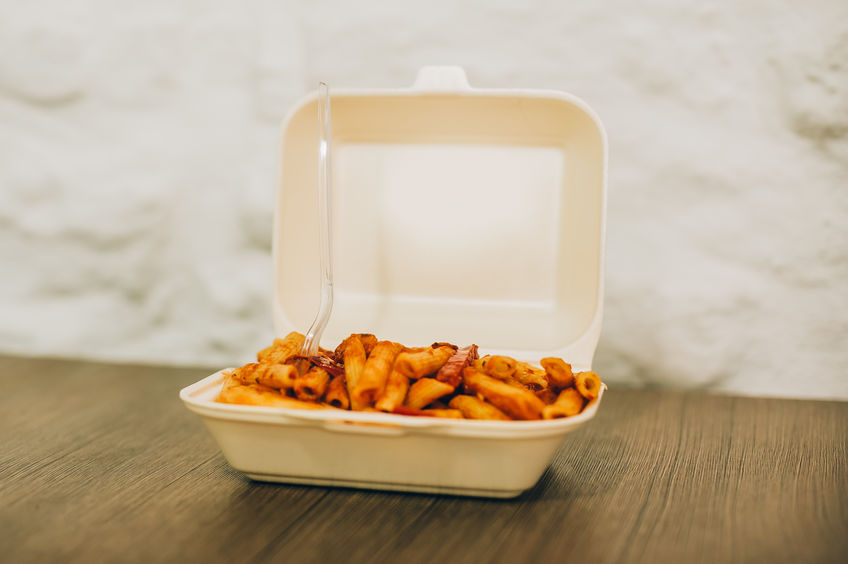 It is a new trend in food consumption, in particular in the consumption of fresh pasta. In the last twenty years the society has undergone profound transformations dictated both by the economic situation of the country but above all by the modification of the lifestyles of the population, especially in this historical period in which we are fighting against Coronavirus.
The increase in employment and working hours has certainly favored the growth in the consumption of fast meals outside the home. Time is an increasingly scarce resource and for this reason pasta factories now concentrate to offer their customers time-saving services and products, which allow to reduce the time of the lunch break or the weekly shopping at the supermarket.
In response to these changes, the initiative of home services in the restaurant sector is increasingly depopulating, we are talking about food delivery.
From the first drafts circulating of the Decree for urgent measures to support businesses, the Government totally ignores the existence of a sector, that of serving food, which has lost 80% of turnover also due to the communication follies of these days. Our entrepreneurs and our workers – says Roberto Calugi, general manager of Fipe – are tired of being invisible to politicians and legislators.
To deal with the Coronavirus emergency and respond to new customer needs, many owners of pasta factories and restaurants have already rolled up their sleeves and have organized themselves by introducing food delivery with delivery in the Municipality area very quickly (from 15 at 50 minutes).
Introduce food delivery into a take away pasta
The Municipalities where the food delivery service is already available for many of the catering activities are many now, on Milan it is a fully implemented reality that we ourselves use the E-MAC professional every day.
First of all, it is necessary to foresee a production schedule for our finished products and to decide whether to put the complete menu online or only certain products.
We always take into consideration two fundamental elements for our success: timing and quality.
The timing is fundamental, the user who orders his plate of fresh pasta at home wants to receive it in a reasonable time, so let's focus on narrower delivery areas but where we can guarantee fast delivery.
The quality is obviously not to be underestimated. The product must be placed in a special tray for food delivery, there are various models on the market according to needs, it must maintain the properties of the product, both taste and aesthetically.
From a digital point of view, it is important to rely on a food delivery application that can fully support us from every point of view. Among these we mention Deliveroo, Glovo and Just Eat which are certainly among the most popular.
Obviously, nothing prevents you from creating a fully customized e-commerce for pasta factories and with direct sales on our website, without having to pay commissions to third parties for the digital and delivery service.
It is obviously preferable to adopt online payments to avoid any direct contact on delivery.
Take away pasta machines
What are the pasta machines and pasta equipment needed in a take away pasta?
"Magnifica 25" combined pasta machine
Fridge
Kitchen
Sales counter
Work table
Meat grinder grater
Cutter
Sink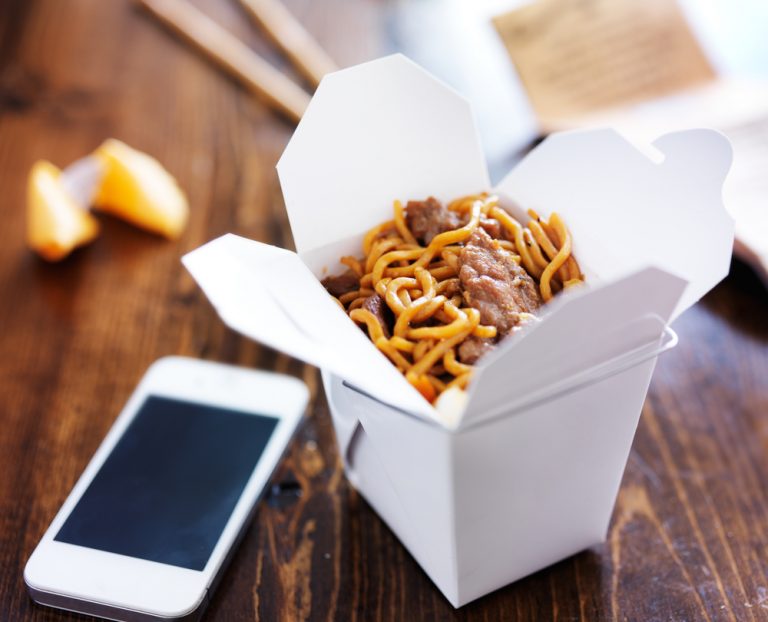 Hygienic-sanitary standards for food delivery
It is important to follow the directions given by the Ministry of Health, however other general guidelines have been published:
Restaurateurs make sanitizing products available to their staff making sure they are used as often as necessary
The restaurateurs define the areas intended for take away food collection by observing the cleaning and sanitation procedures
The take away food is collected by ensuring the safety distance of at least one meter and without direct contact
The prepared food is closed in special containers and / or bags with adhesives, staples or other to ensure maximum integrity
The food is prepared and immediately stored in the thermal backpacks or in the containers used for transport which must be kept sanitized
Food delivery takes place by ensuring the safety distance of at least one meter and without direct contact
Other guidelines for food delivery
Be flexible with schedules, offering the possibility of pre-ordering well in advance and ensuring the availability of products constantly.
All together we are working hard, everyone is doing his part to overcome this emergency period. Meanwhile, you can continue to offer your customers your fresh pasta and your specialties thanks to pasta food delivery.
Do you want to know more about how to introduce food delivery into your pasta factory? Fill in the form.
Articles that may interest you